Are you a sailing instructor struggling to explain sailing physics to your pupils?
Would you rather show than tell how a sail works, and what the best position of a sail is, on a certain course?
Then Deskbreeze is for you!
Deskbreeze is a small wind tunnel that fits on a desk easily.
All you need is electricity to plug it in, some water for the heating basin, and dry ice to produce the fog.
How does it work?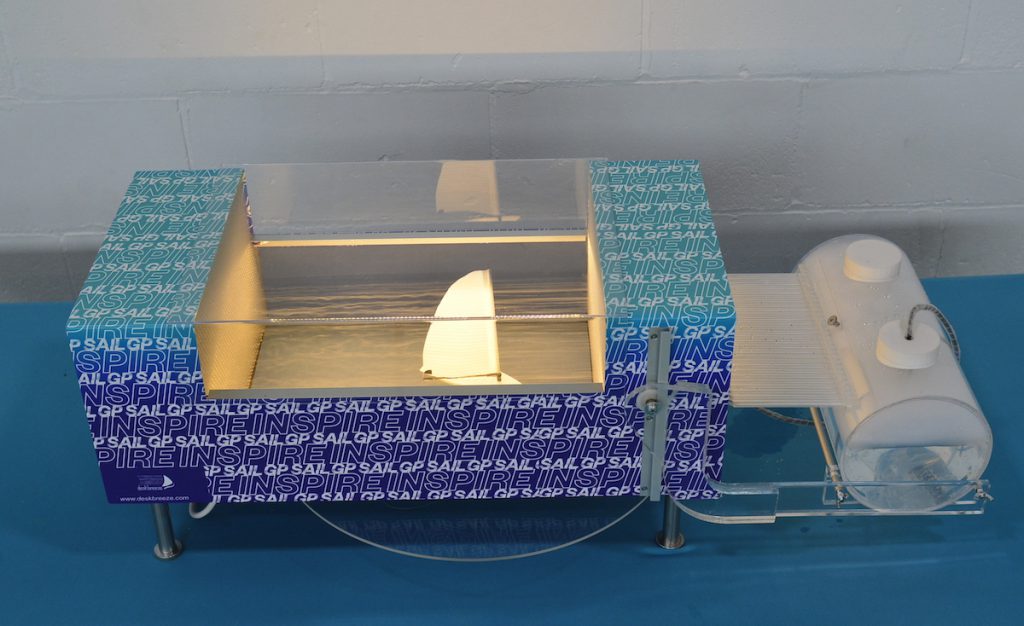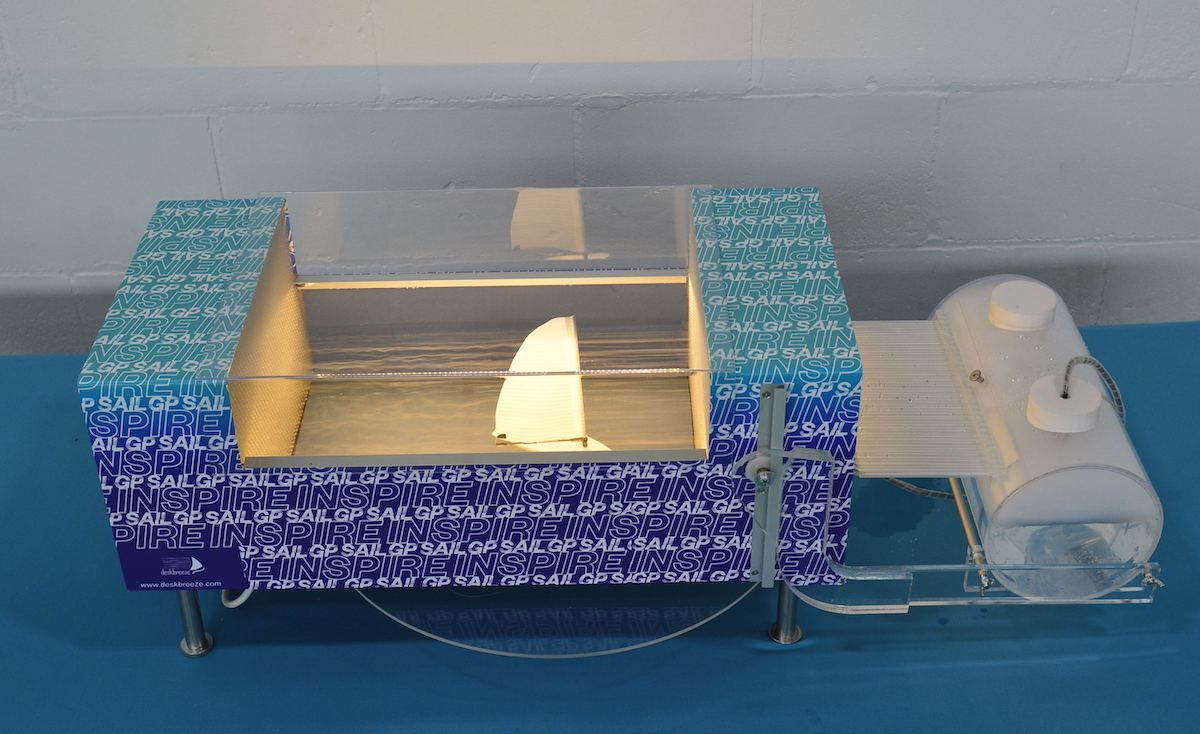 When you put the dry ice into the heated water, there is always that "WOW!" moment among the spectators. The dry ice dissolves into fog, and a couple of fans suck the fog into the main chamber through honeycomb cores, which give it a nice linear stream.
You put in a model of a sailing boat, feeding the sheet through the hole in the bottom, and close the lid. You adjust the boat's course with a turntable, and the sail's position with the sheet.
The fog curls around the sail and shows the turbulences the sail causes. Your sail is ideally trimmed, when the air curves gently around the sail without causing too many turbulences.
What you get
The basic Deskbreeze Package contains:
1 complete Deskbreeze device
1 basic model of a Laser dinghy
1 basic model of a Viking boat
1 shovel and 1 funnel for the dry ice
1 towel to put under the water tank
1 stable cardboard box upholstered for transporting everything safely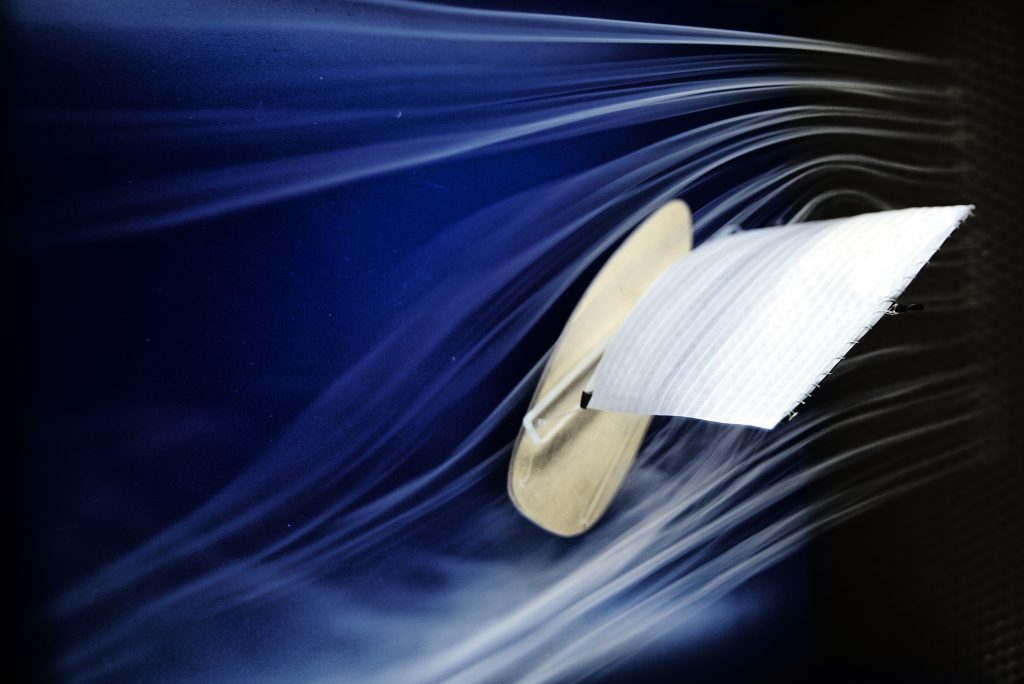 Important information:
If you want more secure transport, or if you take the Deskbreeze to travel a lot, we recommend to choose the aluminium transport box instead of the custom cardboard box.
You will need a thermobox to store the dry ice, which you should find at a producer near you.
Time to delivery: 4 to 8 weeks, depending on how many customers are in the queue for their custom-made Deskbreeze.
Who should get a Deskbreeze, and who shouldn't

What our customers say
When teaching someone to sail it's really easy to tell them how to stop the boat but very difficult to explain how to trim the sail perfectly. The Desbreeze does all of this and more! It helps teach the difference between laminar and turbulent flow but in a very simple way and also helps understand sailing geometry and avoiding getting stuck into the wind. The Deskbreeze is a revolutionary way of visually teaching youngsters (and adults) how a sail works!
Thomas Herbert-Evans, Youth Program Manager at SailGP